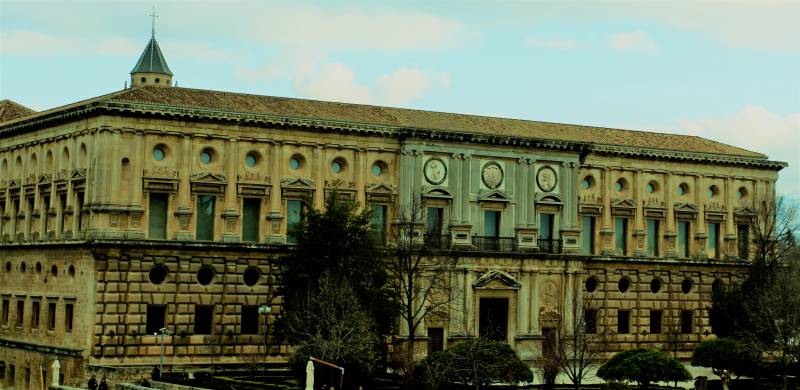 06-03-2018 Events Alhambra
Next to the medieval palaces of the Alhambra the Emperor Charles V will raise his palace
Symbol of imperial power, the Emperor Charles V will leave an important footprint in the Alhambra. His visit to the city, in the spring of 1526 during his honeymoon with the Empress Isabel (Elizabeth) will mark a before and after, not only in the Alhambra but also in the whole city of Granada. The place chosen to build his palace in Granada was a symbol of the new power that is definitively consolidated in our city after his grandparents, the Catholic kings, took Granada in 1492.
The Alhambra was the palatial city where the Nasrid sultans consolidated the power of their dynasty and next to those medieval palaces the emperor will raise his palace, testimony of a new order, of a new stage.

With Charles V the Renaissance reached Granada, today its palace is probably the most important example of the civil renaissance in Spain. What most attracts the visitor's attention is the great difference between the imperial palace and the Nasrid palaces. They are two totally opposite concepts, from the fourteenth century Muslim age still in the middle ages to the sixteenth century, Christian times and already in the modern age. The first big difference is the scale, passing from small spaces, compartmentalized and always turned inward to a monumental palace where architecture is used as a means of propaganda of the power of its owner, with covers like triumph arches, telling us through their reliefs their last great victories, both on sea and land: the conquest of Tunisia or the battle of Pavia.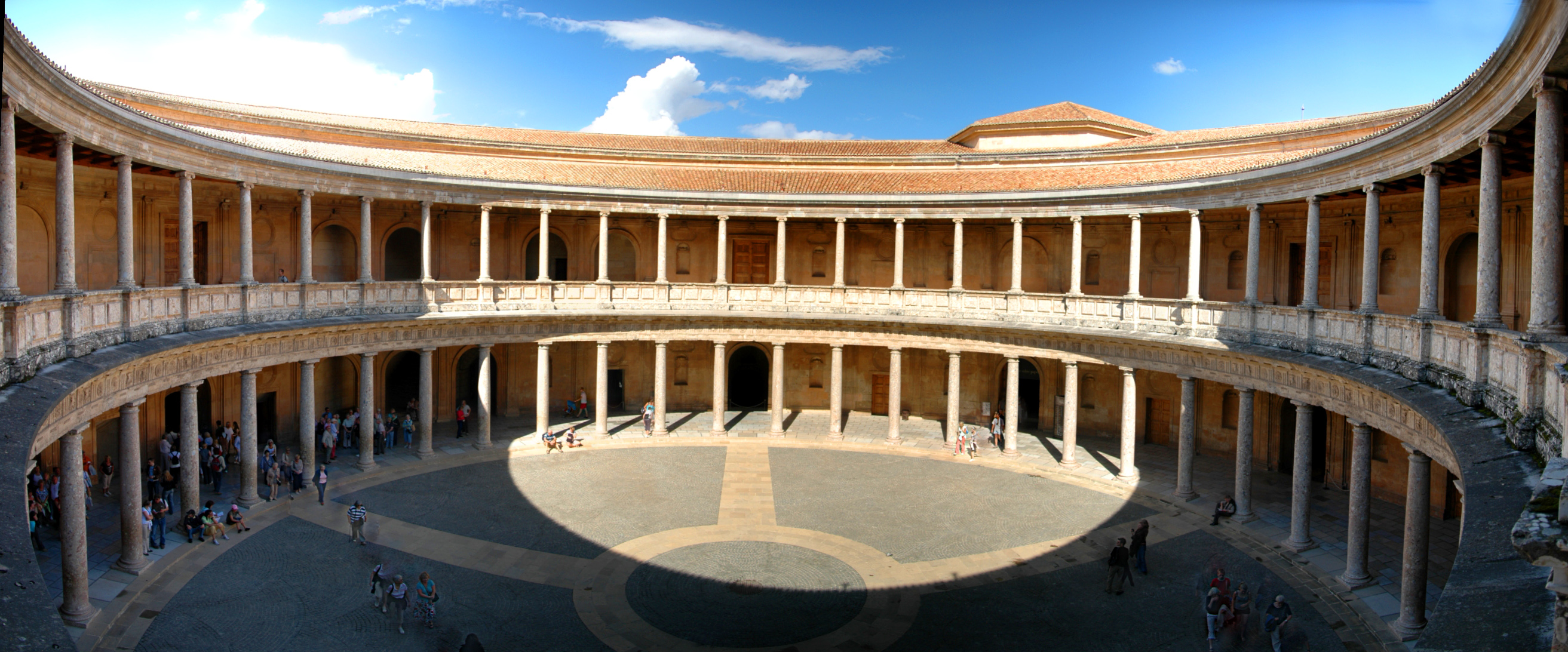 The architect in charge of the work was the Spanish Pedro Machuca, who designed a Renaissance palace playing with three geometric figures the circle, the square and the octagon. In the square building is inscribed a circle that forms the courtyard. A surprising solution that will captivate us when going upstairs connecting the palace's entrance hall with the patio during our visit guided tour with tickets to the Alhambra to the interior of the imperial palace.
The courtyard has two overlapping galleries of thirty-two columns each of Doric order in the lower part and Ionic order in the upper part. The works began in 1527 with funds from taxes paid by the Moriscos (Arabs), they were interrupted several times until in 1637 the works were definitively put astray without the Project being completed. Throughout time it has had different cultural uses, theatrical performances, concerts or even bullfights. But it is in the twenties of the twentieth century, when the architect Leopoldo Torres Balbás began a recovery process installing in it a small Arab museum and even installed in it offices, archives and library of the Board of the Alhambra.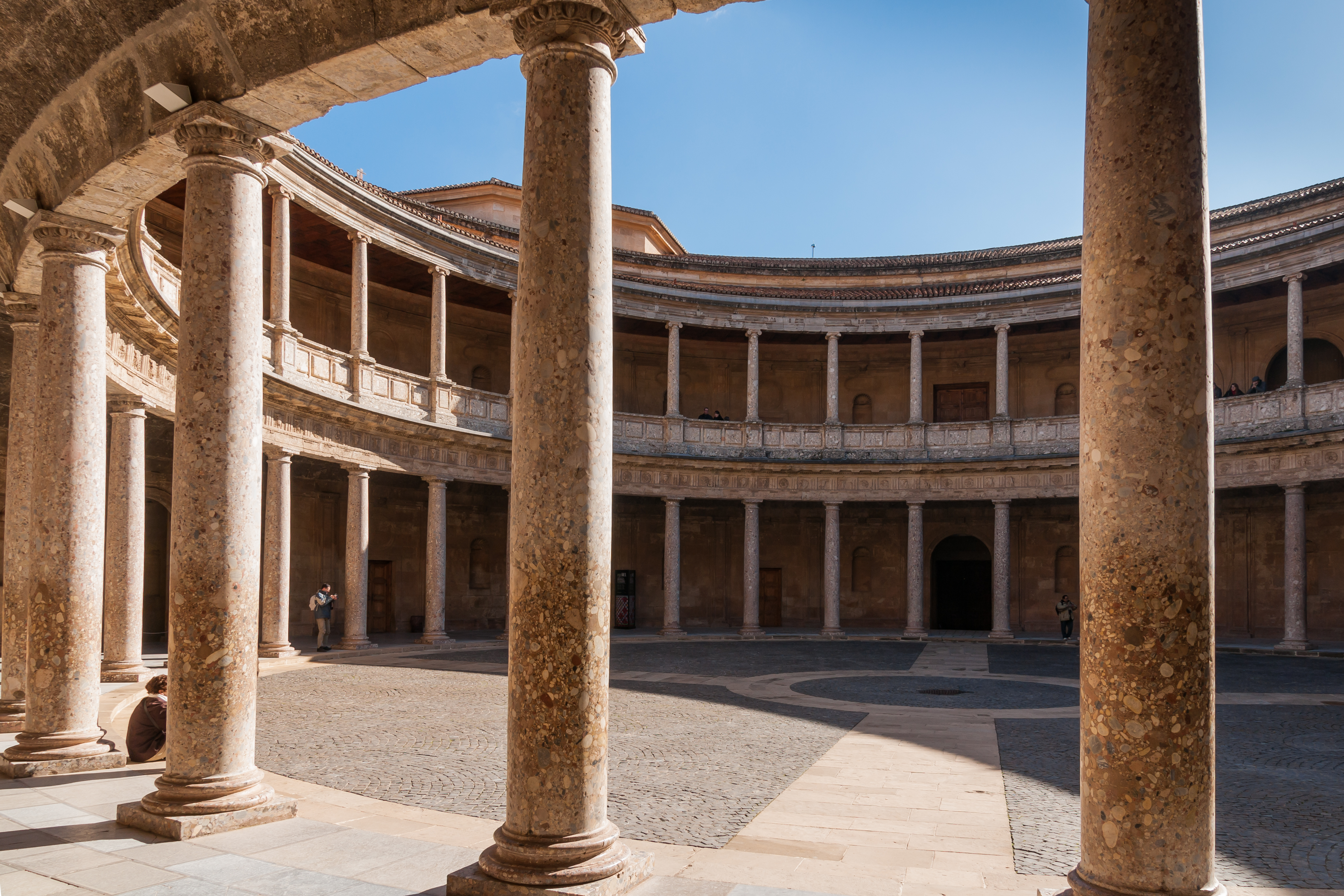 Currently Charles's V Palace is the venue of the International Music and Dance Festival of the city of Granada and the Museum of la Alhambra and Fine Arts of the city.